Honourable old Wong has been a squid fisherman for nearly all of his life, but unfortunately, nowadays, he struggles to make ends meet. Soon, his fishing rod's bell will cheerfully ring, but does he really want to surface his prized catch?
"The Fisherman" is a fun and well made horror short that should be able to please any sea monster fans out there!

Director: Alejandro Suárez Lozano
Country & year: Spain, 2015 (filming locations: Hong Kong)
Actors: Andrew Ng, Ng Kam Cheun, Patrick Yip, Fung Tak Che, Scott Eliasoph
IMDb: https://www.imdb.com/title/tt4506186/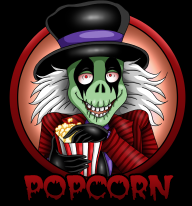 THE FISHERMAN – SciFi/Fantasy Short Film
from
A. Suarez Lozano
on
Vimeo
.