Once a year, estranged brothers Michael and Peter make a reluctant pilgrimage to the old fairground where their friend Sam went missing three decades ago. This time, Michael has a secret to confess.
"Ghost Train" is a horror short that obviously has a certain budget, and delivers both suspense and atmosphere. Director Lee Cronin recently made his feature film debut with "The Hole in the Ground". We recently ordered this movie on dvd, so expect to see a review of it on Horror Ghouls later!

Director: Lee Cronin
Country & year: Ireland & Finland, 2014
Actors: Owen McDonnell, Steve Wall, Matthew Dillon, Sean Gormley, Matthew Broe
IMDb: https://www.imdb.com/title/tt3225926/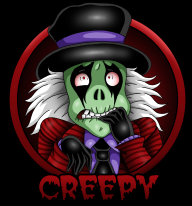 NOTE: The video has been disabled for playback on other websites, but you can still watch the video by simply clicking "Watch this video on YouTube"!