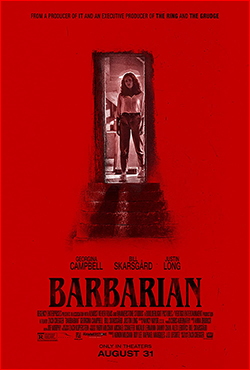 Tess Marshall is going to a job interview and has booked a house through Airbnb, in a rundown Detroit neighborhood. When arriving there in nearly complete darkness as no other house gives off any light in the nearby area, she finds out someone else is already residing inside the house she booked. The other resident is a young man named Keith, who booked through another site. Thus, that house ended up getting double-booked. Not being able to get in contact with the renter, while also being a little unnerved by this young stranger, Tess finds herself in a situation where she doesn't quite know what to do. Eventually, she warms a little up to him, and after he insists, she stays the night in the bedroom while he takes the sofa. Things seem to be going well after all. The next morning, Tess goes to her job interview, where the woman who interviews her warns her about the place. Tess doesn't think much about it, and goes back to the house, and finds that Keith is still out. She goes down to the basement, where she accidentally gets locked inside, and here, Tess stumbles upon a hidden door leading to…somewhere…
Barbarian is a horror film directed by Zach Cregger, and it's also his directorial debut. It stars Bill Skarsgård (as Keith) and Georgina Campbell (as Tess). And the movie's gotten quite a buzz, which caught our interest, and we noticed that the general consensus seemed to be that it more or less lived up to its hype. So, we Horror Ghouls were eager to check it out, and found it on streaming here in Norway at Disney Plus.
The film is starting off with something that seems to be an ordinary thriller, building up certain expectations already during the first few minutes. Then it effectively throws you off guard and presents something else entirely. And I think Barbarian's major strength lies in just that: not giving you exactly what you expected, and it does that with a high degree of proficiency, engrossing us in the concept of the totally unknown. You don't really know much about what is happening, you get thrown a couple red herrings here and there, and while expecting a few clichés at certain moments you end up getting the exact opposite of what you might have been anticipating. While none of the plot "twists" are that unique to catch you completely off guard, there's something about the storytelling that makes it come more unexpected, as it leaves enough room for wonder throughout the story without revealing its cards too early. There's enough tension and unsettling atmosphere to keep your mind occupied. Viewing it without any knowledge of plot or twists is the best viewing experience for a film like this, so I will not delve into it any further to avoid spoilers that might ruin the movie experience.
Barbarian had a budget of 4.5 million, and grossed $45 million worldwide. While the majority of the film takes place in Detroit, and several establishing shots were in fact made there (including all the exterior neighborhood shots which were filmed in Brightmoor) the main filming location was in Bulgaria. Zach Cregger got the idea for this film after reading Gavin de Becker's book "The Gift of Fear", which encourages women to trust their intuition when confronted by men that are obviously dangerous. Zack wrote a short inspired by it, and liked it well enough to know he wanted to make a longer film. And, while not credited, Jordan Peele was "an invisible hand" in shaping the eventual story and was also shown an early cut of the film.
Overall, Barbarian is a tension-filled horror thriller (although you might find yourself a little underwhelmed if you've seen all the hype around it). It is not particularly scary, and some may be put off by the movie's u-turn after the first act and how it (to be honest) strays a bit from making that much sense all the time, but it has enough creepy atmosphere and will likely keep you second-guessing what is happening if you've avoided any spoilers.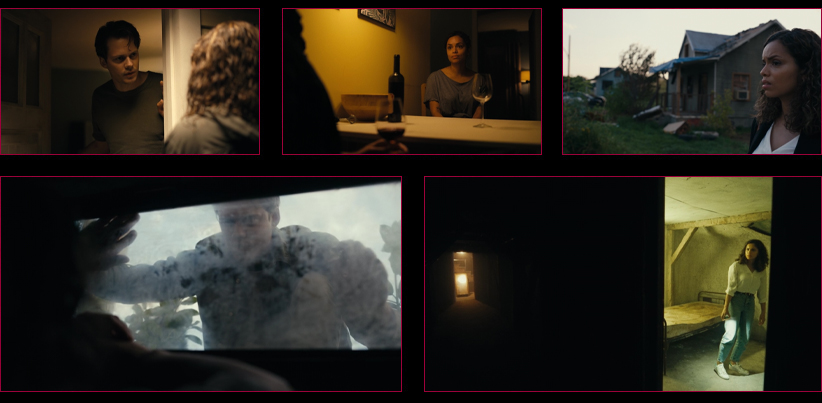 Writer and director: Zach Cregger
Country & year: USA, 2022
Actors: Georgina Campbell, Bill Skarsgård, Justin Long, Matthew Patrick Davis, Richard Brake, Kurt Braunohler, Jaymes Butler, Sophie Sörensen, Rachel Fowler, J.R. Esposito, Kate Nichols
IMDb: www.imdb.com/title/tt15791034/