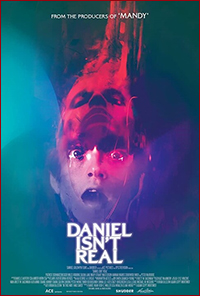 Luke is a young man who is struggling with childhood traumas, and when visiting his mentally sick mother he decides to resurrect his childhood imaginary friend, whom he once "trapped" inside a doll house when he was a boy. His imaginary friend's name is Daniel, a self-confident and manipulative guy who appears to be the opposite of shy, timid Luke. At first, Luke is convinced that bringing Daniel back is a good choice as he appears to help him, but soon it starts to become obvious that Daniel's intentions are no good.
Daniel Isn't Real is a fun psychological horror film directed by Adam Egypt Mortimer, about a young man and his imaginary childhood friend "Daniel". It is based on a book by Brian DeLeeuw, which is called In This Way I Was Saved. Imaginary friends are not a rare subject in movies, but while they're usually a pretext for humorous scenes and charming situations in other movie genres, their purpose in horror movies are almost always sinister. In horror movies, imaginary friends are bad news. Very bad news.
Luke (played by Miles Robbins) does a solid job on portraying a confused and traumatized individual, struggling with overcoming his troubles. Daniel (played by Patrick Schwarzenegger – yes, Arnold Schwarzenegger's son) also skillfully portrays the typical alpha-type male which could come off as the hidden and extroverted side of Luke. It is interesting to watch their relationship unfold from Luke's childhood where he meets Daniel outside after viewing something that ends up traumatizing him. This is a significant part of the story as it's the reason why Daniel becomes a part of Luke's life (although not necessarily in the way you might expect). Although shy and lonely Luke now finally has his own playmate, things quickly turn dark when Daniel suggests something that almost ends up killing Luke's mother. As a punishment for this, Luke's mother tells him to "banish" Daniel inside an old doll house. Years later, when Luke is still struggling, his psychologist suggests that he reconnects with his childhood friend, and thus he lets Daniel out of the doll house. What follows is a series of slightly strange events where Daniel appears to help Luke, making him more confident and even helping him during a school exam. In fact, both Luke and the viewer might almost get dulled into a sense that Daniel isn't all that bad, but of course, good things aren't meant to last and Daniel's true intentions resurface more and more.
Daniel Isn't Real manages to keep up the suspense and feeling of mystery, as we keep wondering if Daniel is some kind of supernatural entity or if he's just the result of Luke's disturbed mind. As the movie unfolds, so does the imaginative use of special effects which results in a highly visual ride of monsters manipulating their faces like it was a mold of clay, an exploration inside a gothic doll house, and other trippy and surreal events. With a mix of both practical and cgi effects, it sure is a visual and a little disorienting treat, but this is also the part of the movie where it strays from its more realistic and mysterious tone and right down the rabbit hole. Which, depending on your own taste, may make you either dislike it or love it more. Personally I belong to the latter bunch.
Overall, Daniel Isn't Real is a nice and visually strong psychological indie horror that keeps you guessing.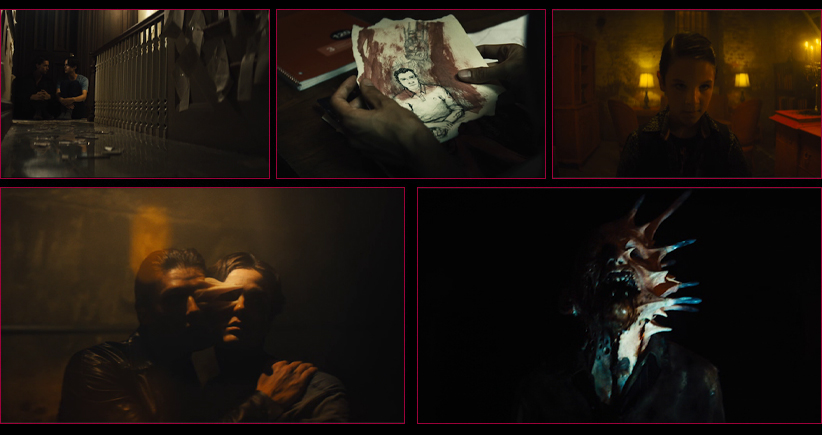 Directors: Adam Egypt Mortimer
Country & year: USA, 2019
Actors:Miles Robbins, Patrick Schwarzenegger, Sasha Lane, Mary Stuart Masterson, Hannah Marks, Chukwudi Iwuji, Peter McRobbie, Andrew Bridges, Griffin Robert Faulkner, Nathan Chandler Reid, Daniel Marconi, Chase Sui Wonders, Rosanne Ma
IMDb: www.imdb.com/title/tt8745960/