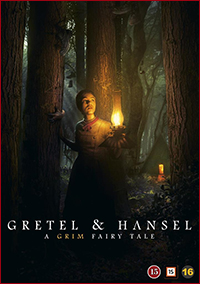 Gretel is a young girl who struggles to make ends meet and take care of her little brother in the process. In a job interview she is asked by her prospective employer if her maidenhood is still intact, causing her to not accept the much needed job. When they're both cast out from home by their own mother, forcing them to fend for themselves, their insane mother tells them to "dig yourselves some pretty little graves, and dig one for your mother too". Things look rather grim for the two siblings, indeed. As they travel in a desperate search for food, work and shelter through the countryside, they end up in front of a strange house in the forest that emits the most wonderful smells of delicious food. An old woman lives inside, and lets them stay and recover from their fatigue. After days of staying there while eating all the delicious food and treats they want, they start to uncover things that proves that this seemingly wonderful place might be a danger to them both.
Hansel and Gretel is one of the most popular fairytales by the Brothers Grimm. It tells the story about a brother and a sister, abandoned by their parents in a forest, and falling into the hands of a cannibalistic witch who lives in a house made of gingerbread. This movie, while based on the fairytale, tells it in quite a different way however. First of all, Gretel (Sophia Lillis) is several years older than Hansel (Sam Leakey), and is obviously the movie's protagonist from the start. The witch's house is not made of gingerbread, but with its ominous-looking architecture it looks entirely out of place just as much as any gingerbread-house would. And, of course, the witch is just as cannibalistic as in the original fairytale, but her motives are more complex.
Director Oz Perkins aka Osgood Perkins, is known for making slow, visual and atmospheric horror movies, like I Am the Pretty Thing That Lives in the House. Gretel & Hansel is no exception to that rule, but in many ways I think this is his best effort so far. Like in his other movies, there's a female-centric tale that requires a certain amount of patience, where atmosphere plays a bigger factor than narrative. With this movie essentially showing Gretel's side of the story (which is why the names where swapped in the title), it turns into what can be considered a dark coming-of-age fairytale.
Gretel & Hansel is artsy and bit slow, and definitely not for everyone. As far as horror goes, however, I would say it's more about atmosphere than actual scares and chills. However, the cinematography in this film is excellent, weird, eerie and gorgeous. Also props for the creepy synth score that just fits so damn well into this little witch's cauldron of various ingredients.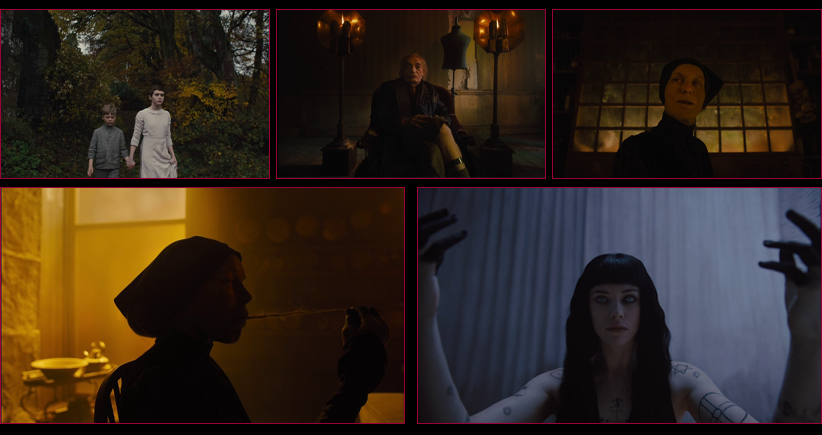 Director: Oz Perkins
Country & year: USA, Canada, Ireland, South Africa, 2020
Actors: Sophia Lillis, Samuel Leakey, Alice Krige, Jessica De Gouw, Fiona O'Shaughnessy, Donncha Crowley, Jonathan Gunning, Charles Babalola, Giulia Doherty, Jonathan Delaney Tynan, Darlene Garr, Melody Carrillo, Nessa Last
IMDb: www.imdb.com/title/tt9086228/