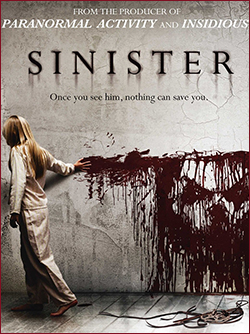 Ellison Oswalt is a true crime writer who moves into a new home with his wife and two children. What he has not told his family prior to moving into the house, however, is that an entire family was murdered there by hanging, and his intention is to write a book about this case. This is something he does in the hopes of regaining his lost fame, as his latest works weren't very popular and he's desperate for a new success. There was also a little girl who disappeared following the murders, and he hopes to learn more about her fate so he can include this mystery in his novel. Upon exploring the attic of the house, he finds a box with several reels of Super 8 footage, which are simply labeled as "home movies". Using the projector which was also located in the attic, he discovers that the films are footage of several families being murdered, all of them filmed by an unseen camera operator. Upon investigation these cases he finds similarities that makes him suspect that both the murders in the house he now inhabits, and the ones from the Super 8 footage, are connected in a sinister way, and dates all the way back to the 1960's…
Sinister is a 2012 horror movie directed by Scott Derrickson (who will have a new movie hitting the theaters soon, The Black Phone). Scott Derrickson had previously shown his competence in the horror field with Hellraiser: Inferno (his debut film) and later The Exorcism of Emily Rose (which was based on the story of Anneliese Michel).
Sinister is for the most part a highly effective and creepy film, with a steadily growing sense of unease without tossing a bunch of jumpscares at you. There are some genuinely hair-raising moments here, led by solid performances, and the opening scene alone sets the tone right away where we witness the Super 8 footage of the family being hanged. This scene was actually all played by stuntmen, and almost went terribly wrong: when the scene was first done, the stunt coordinator botched the preparations for the scene resulting in the actors being legitimately hanged and choked. Yikes! Fortunately they all survived, and naturally the coordinator got sacked. This wasn't the only potentially harmful scene either: one of the other "footage" films included a family tied to chairs and pulled underwater, and the filmmakers had to be extremely careful so nobody was harmed while the filming of the scene took place. All of these scenes were also filmed on real Super 8 films camera.
Overall, Sinister is a solidly crafted horror film with loads of atmosphere and a really creepy feel, where some parts are actually outright scary. While it does not have any nudity, very little blood and no cursing because they were aiming for a PG-13 release, it still got an R rating just for the content alone. It is now 10 years since its release, and it's still one of the most decently crafted horror films from this period.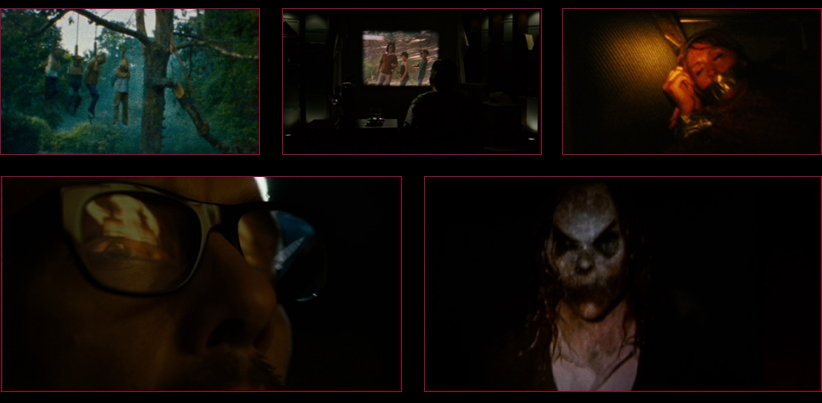 Director: Scott Derrickson
Writers: Scott Derrickson, C. Robert Cargill
Country & year: USA, UK, Canada 2012
Actors: Ethan Hawke, Juliet Rylance, Fred Thompson, James Ransone, Michael Hall D'Addario, Clare Foley, Rob Riley, Tavis Smiley, Janet Zappala, Victoria Leigh, Cameron Ocasio, Ethan Haberfield
IMDb: www.imdb.com/title/tt1922777/