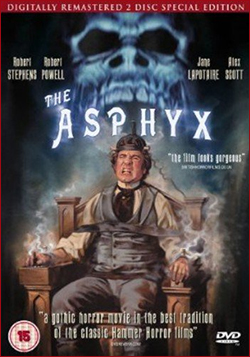 We meet Sir Hugo Cunningham who is an amateur scientist, and the time period is the end of the 1800s. He's taking photographs of the dead, and have an interest in supernatural phenomena. Through photographing the dead with his newly invented camera instrument, he discovers strange spots on the photographs, that he later thinks could be an Apshyx: a ghostly entity that supposedly shows itself right at the moment when a person is about to die. Through several more experiments while having his macabre photo shoots with the recently deceased, he also gets to witness and film an execution through hanging. Through this it is revealed to him that the Asphyx can be captured by the light rays that emits from his camera invention, and when a person's Asphyx is captured, this person becomes literally immortal and unable to die. His first test is done on a guinea pig, and when he discovers that it works, the temptation of achieving eternal life becomes too great and he decides to capture both his own and his family's Asphyxes. But will this really lead to the bliss of immortality, or will there be dire consequences?
The Asphyx is an old-fashioned horror movie that can be considered to be on par with many of the Hammer horror movies, with its gothic atmosphere and scenery which is making the film a visual treat. However, similarly to the classic Hammer films there's an abundance of dialogue and a rather scarce amount of any action. The strength lies in the movie's rather interesting and quirky concept, together with the gothic visuals and convincing Victorian cinematography (done by Freddie Young) so if you're familiar with this type of movie setting and can appreciate it for its attractive production design and its Poe-style gothic tale of death, loss and grief, mixed with scientific curiosity which eventually leads to obsession, then you're in for a treat. It's yet another tale of an upper-class scientist coming upon a discovery that offers a chance for him to play God…and of course, the decision to do so comes with dire consequences.
The special effects of the Asphyx itself and how they try to trap it, really reminds me of something that could have belonged in a Ghostbusters movie, although that isn't necessarily a bad thing. It's lightly spooky rather than creepy or frightening, and the movie even comes off as slightly silly at times. Also, the pacing might be a tad bit too slow for a modern audience…but if you like classic gothic horror films, this Hammer-esque film is definitely worth a watch.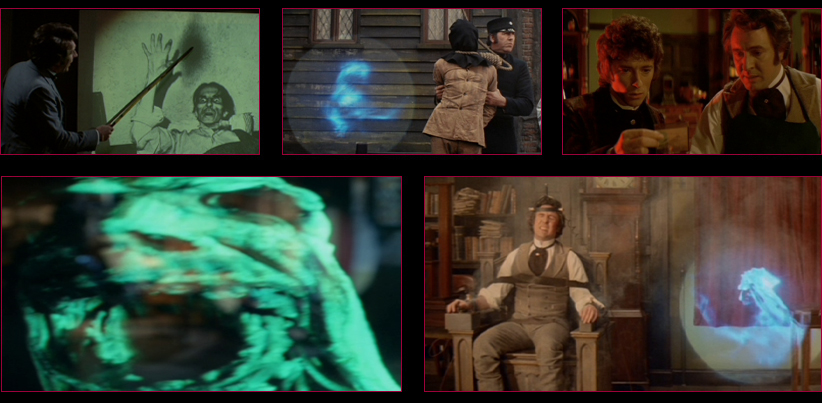 Director: Peter Newbrook
Writers: Christina Beers, Laurence Beers, Brian Comport
Country & year: UK, 1973
Actors:Robert Stephens, Robert Powell, Jane Lapotaire, Alex Scott, Ralph Arliss, Fiona Walker, Terry Scully, John Lawrence, David Grey, Tony Caunter, Paul Bacon
IMDb: www.imdb.com/title/tt0069738/