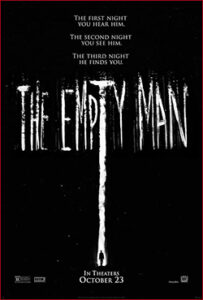 We start in Bhutan, and the year is 1995. Four friends (Greg, Fiona, Ruthie and Paul) go hiking, and Paul starts hearing a strange whistling sound that no one else seem to notice. Trying to investigate where the mysterious sound is coming from, he suddenly falls into a crevice and Greg must try to get him back up again. After climbing down, Greg finds a catatonic Paul, and when trying to touch him he whispers "touch me and you'll die". Paul and Greg are not entirely alone down there, though…there is also a huge deformed skeleton embedded into the cave wall. No matter how mysterious this all looks, Greg's priority is to get Paul out of there, and the group takes him to an empty house right before a snowstorm hits the place. Paul is still in a catatonic state, and the group soon find out that he's being slowly possessed by an evil spirit.
In Missouri, 2018, James is a former detective who is struggling after the death of his wife and son in a car accident a year ago. When the daughter of one of his friends runs away from home, where the only clue she's left is a bloody message saying "The Empty Man made me do it" written in the bathroom, he tracks down this girl's friends and he eventually finds out that they tried a ritual a few nights ago: summoning the Empty Man. As the legend goes, on the first day you would hear the Empty Man, on the second you would see him, and on the third he would find you. When the teens start turning up dead, James delves further into the legend of the so-called Empty Man, and gets thrown down into a dark and crooked rabbit-hole.
The Empty Man is a horror mystery thriller directed by David Prior, and based on a comic book series created by writer Cullen Bunn and artist Vanesa R. Del Rey in 2014, published by Boom! Studios. While initially thinking it might be yet another supernatural teen slasher, it was obvious right from the start that this was something entirely different. The opening with the cave and the deformed ancient skeleton set a few expectations for something a bit more eerie and weird than a run-of-the-mill homicidal entity, and yup – those expectations were certainly met. With a lot of truly creepy scenes and a steadily building atmosphere of dread, The Empty Man manages to entwine you into a nightmarish story with cults and cosmic horror.
While the movie is overall very exciting and suspenseful, I have to admit that I'm not sure exactly what I think of the ending. At one point during the last part of the movie we kept joking that it's been so entertaining and suspenseful so far, that it didn't really matter even if it had some bullshit twist-ending where he got captured by aliens or eaten by Bigfoot or something…and while, of course, neither of those happened, the ending still felt a bit more of a "whuh..?" rather than an "a-ha!" experience, and I think that some parts needed a bit more explanation for the ending to feel more satisfying (note that I haven't read the comic book series, and didn't even know it existed until after watching this film). It still doesn't detract from it being a pretty good movie, though, with creepy atmosphere and a lot of suspense. It's sad to say that some people might steer clear from it due to its "supernatural entity killing off teens" premise, which might give some Bye Bye Man or Slenderman vibes…but as a whole that is not what the movie is about at all. This means that those who might watch it under the premise of seeing an easy supernatural teen-slasher, would also get something entirely different than they bargained for…
The Empty Man is a solid mystery thriller, and well worth a watch.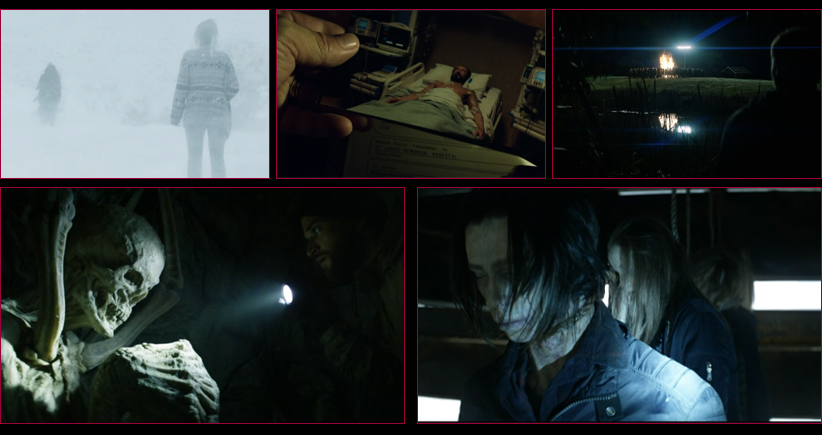 Director: David Prior
Country & year: USA, 2021
Actors: James Badge Dale, Marin Ireland, Sasha Frolova, Samantha Logan, Evan Jonigkeit, Virginia Kull, Robert Aramayo, Ron Canada, Jessica Matten, Aaron Poole, Stephen Root, Jamie-Lee Money, Owen Teague, Joel Courtney, Phoebe Nicholls
IMDb: www.imdb.com/title/tt5867314/