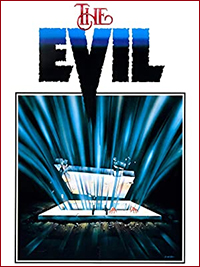 The caretaker Sam is about to check on a big, empty, victorian house that was built during the civil war, and is now filled with dust and cobwebs. It's broad daylight and he's still scared shitless to go inside. He starts right away to hear noises that leads him down to the basement (of course) where he suddenly bursts into flames and never gets heard from again. Then we get introduced to the couple C.J and Carol, two doctors who buys the house and plans to open it as a rehabilitation center. The house is in need of fixing and the doctors gathers a team to do the renovation work. And nothing goes wrong from here on. Just kidding.
Since the house is filled with ghosts, Carol soon discovers her ability as a clairvoyant, and starts to see ghosts just minutes after they enter the house, which only she can see. Her husband, C.J, doesn't believe her, of course. Statue heads starts to move by themselves, fireplaces suddenly lit up, and they find the body of Sam, hidden in a dumbwaiter, crisp as a fried chicken. And as C.J opens a mysterious trap door in the basement, which unleashes diabolical forces, the house locks itself down and traps everyone in it.
The Evil is a film that you can call an "obscure little gem", co-produced by Roger Corman. The setting in the old mansion is pretty cool, which gives a great place for a cat-and-mouse scenario where our characters are being terrorized by an evil unseen  force. People are being electrocuted by flying wires, one of the ladies gets brutally assaulted, Invisible Man-style, while we hear a cheesy, evil laugh in the background. Even though the directing is real solid and stylish with a raw, thick 70's atmosphere, I couldn't call it scary, but it has a lot of unpredictable entertainment value, and has a complete oddball ending that took me off guard.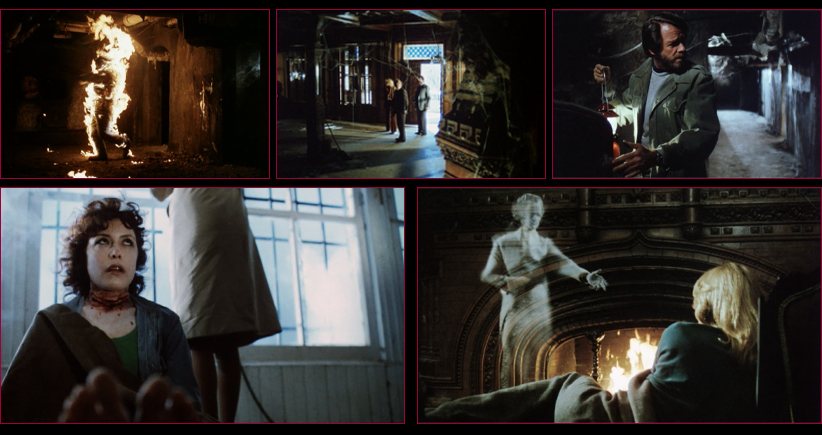 Director: Gus Trikonis
Country & year: USA, 1978
Actors: Richard Crenna, Joanna Pettet, Andrew Prine, Andrew Prine, George O'Hanlon Jr., Lynne Moody, Mary Louise Weller, Robert Viharo, Victor Buono, Milton Selzer, Ed Bakey, Galen Thompson, Emory Souza
IMDb: www.imdb.com/title/tt0077524/