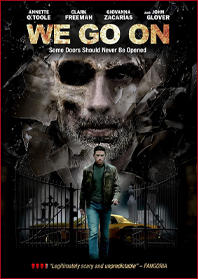 Miles Grissom (Clark Freeman) is a man who struggles with an intense fear of dying, ever since he at the age of three watched his father die in a car accident. His anxiety is so severe that he won't drive a car, will barely leave his apartment, and suffers from night terrors. In a desperate attempt to get rid of his fears, he places an advert in a newspaper, offering 30.000 dollars to whoever can show him evidence that we go on after our deaths. When his mother finds out about his advert, she scoffs and mocks him, telling him he will never get anything except a lot of kook calls. And, well…he does have to go through a bunch of videos from people who are either clearly insane, or clearly fraudsters. After a lot of work (with a bit of help from mommy) he narrows down the responses to three candidates: a scientist, a medium, and a wordly entrepreneur. Will any of them bring him definite proof of life after death? And if that happens…will he really get the peace he's longing for?
We Go On does have a pretty interesting concept, and offers up an original little ghost story. How many people haven't wanted proof of life after death, or proof of ghosts? Despite tons of existing "footage", consisting of a plethora of photos and videos of so-called "ghosts", there's no actual proof of anything as of yet. I mean, just look up some of the "scary videos" on YouTube…it's so easy to fake all kinds of things on a photo these days, and with modern technology it's no problem to show off so-called "proof" of ghosts or bigfoots or whatever the heck you want on videos as well. People have, for centuries, gotten a kick out of faking supernatural goings-on, whether it be for pure personal enjoyment or financial gain. And if someone really did have actual proof…among all the faked photos and videos out there…how would anyone actually be able to notice the difference? No one would, most likely. But despite all the fakery, death has always been one of our greatest mysteries and people have always wondered what happens after we die. While there are those who are content with thinking that we'll just wither and die like other living creatures, not worrying much about any so-called "afterlife"…there's also many who simply can't come to terms with something like that, refusing to think that death can be the end. In fact, the fear of death can be quite severe for some, and it's called "Thanatophobia". Our protagonist in We Go On suffers clearly from this, and it's pretty much destroying his life by making him so afraid of death that he can't fully live (ironic, right?).
As we follow Miles in his search for proof of life after death, it's both a bit exciting and amusing to witness all the examples of crazy people and scam attempts he's becoming a victim to. If a guy offers 30.000 dollars for so-called proof of ghosts, why not just put up some theatrics and hope he'll swallow hook, line and sinker, right? Well, thank goodness his quick-witted mother demanded to come along on his journey, otherwise he'd lose that money pretty quickly to one of the fraudsters.
I think it's best not to explain too much about what happens throughout, as it's better to view it without knowing too much. What I can say is that there are some scenes that are genuinely creepy. It also gives some twists and turns along the ride, which is what keeps your interest up. Albeit a little slow, it does work as an effective little chiller.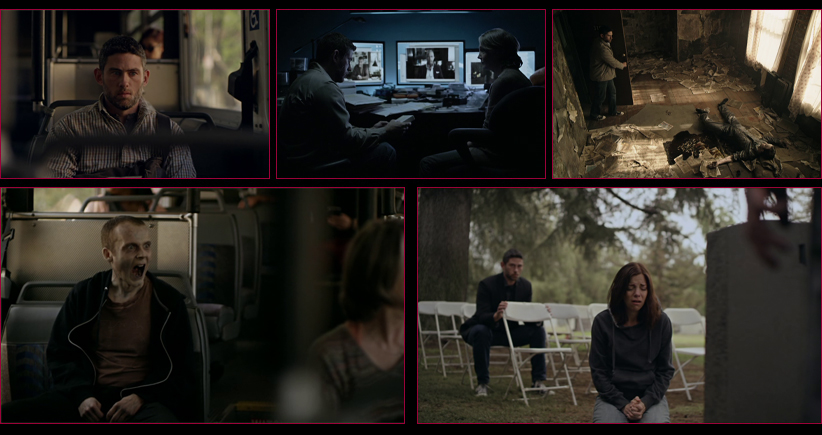 Directors: Jesse Holland, Andy Mitton
Country & year: USA, 2016
Actors: Annette O'Toole, Clark Freeman, John Glover, Giovanna Zacarías, Laura Heisler, Jay Dunn, Dwight Augustin, David Bickford, David Bickford, Norio Chalico, Tony Devon, Cassidy Freeman, Edwin Garcia II, Tom Harrington, Clem Jeffreys
IMDb: www.imdb.com/title/tt3904278/