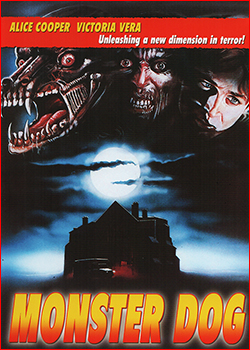 Alice Cooper was already at the peak of his musical career in the late 1970s with fifteen studio albums in his discography, having sold several Platinums, lived a wild rock'n roll life and outlived his first drinking buddy Jim Morrison. Alice Cooper has been quite transparent about his alcoholism and the bumpy journey on the yellow brick road to sobriety throughout the last four decades, and how he was just few drops away to join his former drinking-buddies six feet under. After he got caught up in the cocaine blizzard, which has wiped all his memories of the recording of his three final albums (also called the "blackout albums"), he got into rehab for one last time before he'd risk ending up as a corpse looking like a combination of an emaciated Auschwitz victim and a horrifying drag-show version of Bette Davis. While it all just sounds like a cliché synopsis for a biopic, he was far from ready to tour again and just the thought of performing on stage in full sobriety seemed to be the most frightening thing ever. He was now in his mid 30's without any record label, and thus back to square one. So, now what …
Well, why not kill some time by starring in an Italian low-budget horror film? Seems fun enough, right? Alice wanted the film to be cheap and sleazy, and that's what he got. He also got to play a musician, not so different from himself and even record a music video for the film. However the film ended up, if it was released to cinemas or straight to VHS, wasn't important to him. The one and only thing that mattered was if he was able to work while being sober which he hadn't been for fifteen years. And with that being said, he couldn't have picked a better director than Claudio Troll 2 Fragasso. Monster Dog became his rehab movie, so to speak, and the segway to his next life-chapter with his comeback tour The Nightmare Returns. And as I'm writing this, the guy is 75 years old, still active and let's hope he's kicking it for five more years so he can celebrate with the song "I'm Eighty".
Monster Dog starts off with a music video of a rather catchy song "Identity Crisis" by the new age rocker Vince Raven (Cooper) who is heading for his childhood home with his wife and crew to shoot a new music video. And to be honest, I don't see much point in trying to explain the plot here, because there isn't much. People get attacked by dogs, people having nightmares, we have several foggy night scenes, more dogs appear before the film slides into more obscurity as a gunslinging western. Claudio Fragasso also co-wrote this with his wife Rossella Drudi, just to mention it.
Given that we're talking about a Claudio Fragasso film it has to at least be entertaining, right? Yeah, most of the known trademarks are here with bad acting, cheesy effects that goes from half-decent to absolute pure dung that has no business being on screen, and overall filled with 80s schlock all across the board. And except for Alice Cooper, who walks through the film with a stone cold face, the rest of the cast  acts like silly cartoon characters, all of which are Spanish with laughable English dubbing. The dubbing of Alice Cooper done by Ted Rusoff is the only convincing thing here. Yeah, he actually fooled me big time. Applause.
All us ghouls love Alice Cooper and I really wish I could say that he is worth the film alone. But that isn't much of the case here. Although he appears in most of the scenes, the guy seems bored, withdrawn and apathetic. And yeah, fifteen years of daily alcohol abuse does that to you. He says his lines and couldn't be bothered with the rest. It's quite the opposite of what we're used to see when he's on a stage feeding his Frankenstein, to put it that way. It isn't before the final act when Alice seems to loosen up and having fun when he gets to shoot some badguys straight in the skull with a shotgun. Even though this is his only major role in a feature, he later appeared in other films with minor appearances and cameos, such as a creepy mute hobo in John Carpenter's The Prince of Darkness (1987), Freddy Krueger's dad in Freddy's Dead: The Final Nightmare (1991), and as himself in Wayne's World (1992) and Tim Burton's Dark Shadows (2012).
And with all this said, I'm not so sure that the director is fully to blame for the incoherent final cut here though, as the film was completely cut to pieces in post-production by the producer Eduard Sarlui. He cut out as much as 20 minutes, reconstructed the scenes, assumingly with blindfolds or in pure resentful spite towards the director, and the whole thing was a mess that got Fragasso heartbroken when he saw it. It was at least a big triumph for Alice who got through the whole filming process clean and sober with Coca-Cola.
Monster Dog did never get an official DVD release expect a couple of cheap bootlegs with shitty VHS quality which explains the muddy screenshots below. For a far more watchable viewing, look for the 2016 Blu-ray release from Diabolik DVD.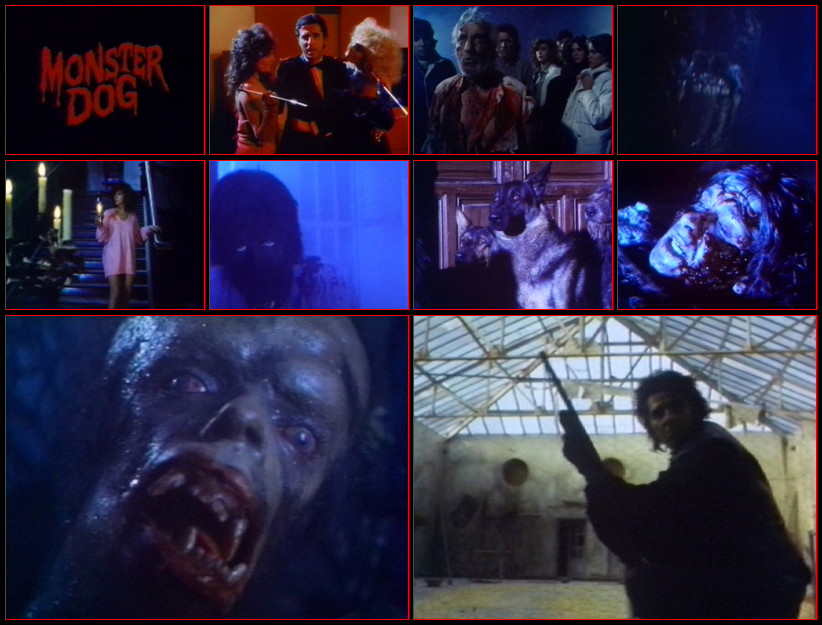 Director: Claudio Fragasso
Writers: Claudio Fragasso, Rossella Drudi
Original title: Leviatán
Country & year: Spain, USA, Puerto Rico, 1984
Actors: Alice Cooper, Victoria Vera, Carlos Santurio, Pepa Sarsa, Carole James, Emilio Linder, Ricardo Palacios, Luis Maluenda, Barta Barri, Charly Bravo, Fernando Conde, Fernando Baeza, Nino Bastida
IMDb: www.imdb.com/title/tt0087616/