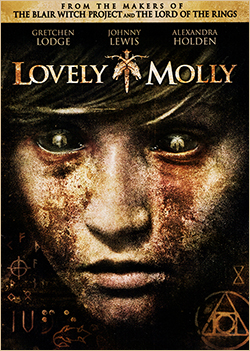 Molly and Tim have gotten married, and they move into Molly's childhood home. There, strange things start happening in the house, which becomes quite a bother for the newlyweds. Not to mention that Molly is a recovering heroin addict, which doesn't exactly make anything easier. Soon, Tim has to leave town for a few days, leaving her in the house all alone. As you can imagine, upon Tim's return he doesn't exactly find her in the best of states. And things keep getting worse. Molly starts hearing the traditional folk song "Lovely Molly" sung by a man in the house, a man that she cannot see. Is Molly just experiencing the backlash of painful memories arising to the surface upon moving into her childhood home, or is it something other than memories haunting her?
Lovely Molly is a supernatural horror film from 2011, directed by Eduardo Sánchez, who was also one of the directors behind The Blair Witch Project (co-directed with Daniel Myrick). Unlike the aforementioned film, this one is mixing the found footage style with a traditional narrative, and starts off with a scene that gives us a little bit of an idea of what might actually happen to Molly. We see her filming herself, very clearly in a state of terror which we do not yet know the extent of. It starts the movie off with certain expectations.
The spooky happenings are nothing out of the ordinary, there are the usual alarms going off in the middle of the night, footsteps which can be heard without anyone else being present, songs sung by an unseen entity, and stuff like that. And of course, the husband has a job (in this case, he's a truck driver) which causes him to be away from home for lengths of time, giving the little wifey enough time alone to go gradually bonkers due to what is happening around her. Yep, it's a formula we've seen before, of course. Throw in a little bit of drug abuse and a scarred childhood filled with trauma, and there you have the perfect "is this really happening, or is it all in her head" scenario. The film still use this formula effectively by mixing the narrative with some found footage scenes, which consists of several POV style scenes but also some security footage which eventually leaves you wondering if there really is something there, outside of Molly's own mind. The soundtrack also adds a bit of different flavour with the post-rock band Tortoise having recorded the score for the film.
Lovely Molly isn't especially original but it's a decent supernatural horror film with some creepy scenes and an eerie vibe, although it will leave the viewers a little befuddled as to what the hell was really going on.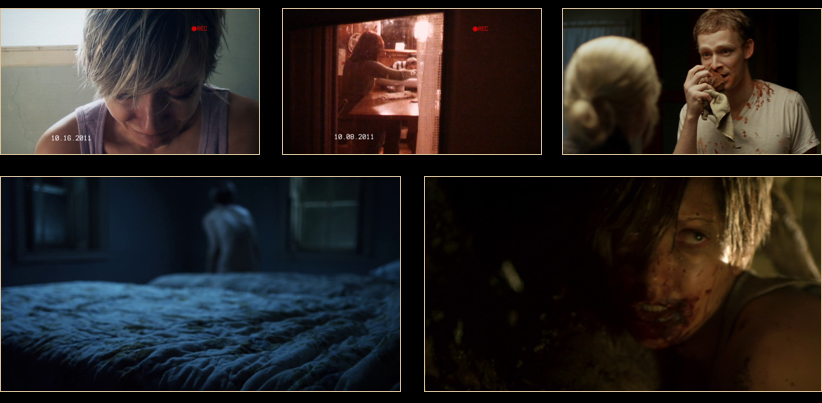 Director: Eduardo Sánchez
Writers: Jamie Nash, Eduardo Sánchez
Also known as: The Possession
Country & year: US, 2011
Actors: Gretchen Lodge, Johnny Lewis, Alexandra Holden, Field Blauvelt, Ken Arnold, Tara Garwood, Camilla Zaidee Bennett, Kevin Murray, Doug Roberts, Dan Manning, Daniel Ross
IMDb: www.imdb.com/title/tt1707392/