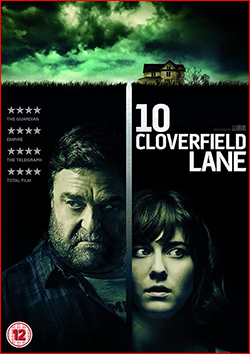 Michelle has had an argument with her fiancè Ben, and she's packed a suitcase, left behind a diamond ring and ends up driving through rural Louisiana in the middle of the night. While Ben keeps calling her, begging for her to return, she's getting news reports about several blackouts in major cities. Suddenly her car is struck by something, which causes it to flip off the road. For Michelle, everything then turns black. When she wakes up, she notices she's gotten a leg injury, but that's not the worst part…she is also chained to a wall in a concrete room. A man named Howard then unchains her and tells her that there's been some kind of attack, maybe by the Russians or Martians, he's not sure. He found her by the car wreck and saved her by bringing her to his shelter: an underground bunker. To top it all, he also tells her they cannot leave the place for at least a few years, because the air outside has become poisonous and everyone who goes outside now will end up dead. Is Howard just an insane madman who decided to kidnap her, or is there any truth to his stories?
10 Cloverfield Lane is a science fiction horror thriller from 2016, directed by Dan Trachtenberg in his directorial debut. It was also produced by J. J. Abrams and Lindsey Weber, and written by Josh Campbell, Matthew Stuecken, and Damien Chazelle. It belongs to the Cloverfield franchise, and it's the second film. That was not the original plan for the movie's script, however, as it was originally called "The Cellar" and had absolutely nothing to do with the franchise, but when Paramount Pictures bought the script and commenced further development under Bad Robot Productions, it ended up being a spiritual successor to the 2018 found-footage film Cloverfield.
Watching this movie while knowing it's part of the Cloverfield franchise might make it a somewhat confusing experience, as it doesn't appear to be tied to it in any way. Understandably, of course, since the original script wasn't supposed to have any ties to the "Cloverfield Universe" at all. I still think that going into the experience of this film while knowing as little as possible, other than a certain relationship to the first film in some way, is the best way to watch this one. It will get you engaged by the series of strange events and the several red flags which may later prove to simply be red herrings, and sometimes even both. Arguably it is a movie that could have worked perfectly fine on its own, without the Cloverfield setting.
The cast here is pretty good, with Mary Elizabeth Winstead having a solid lead role, and John Goodman doing a perfect portrayal of the eccentric and slightly indecipherable Howard. So overall, 10 Cloverfield Lane is a thrilling and intriguing mystery horror film, which manages to be quite suspenseful throughout. There are twists and turns throughout, constantly keeping you guessing as to what the situation here really is.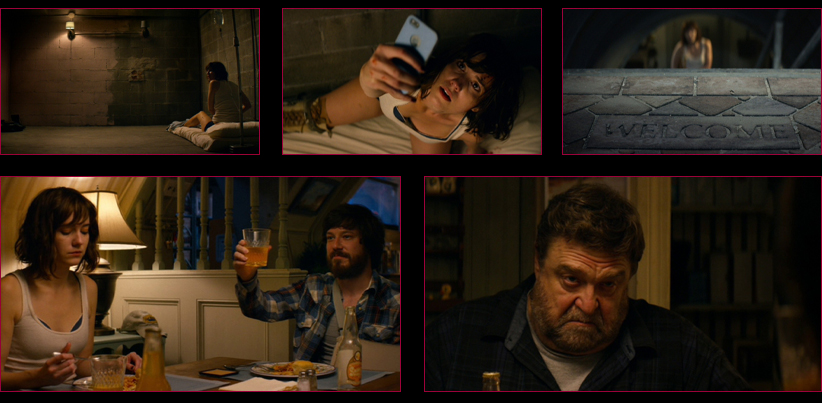 Director: Dan Trachtenberg
Writers: Josh Campbell, Matt Stuecken, Damien Chazelle
Country & year: US, 2016
Actors: John Goodman, Mary Elizabeth Winstead, John Gallagher Jr.,Douglas M. Griffin, Suzanne Cryer, Bradley Cooper,  Sumalee Montano, Frank Mottek
IMDb: www.imdb.com/title/tt1179933/