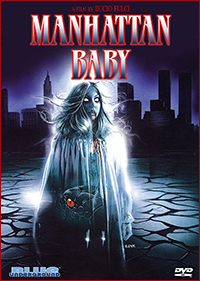 We are in Giza, Egypt, where the archaeologist George finds a stone tablet with mysterious writings which he believes is the answer to an ancient riddle that is linked to the tomb nearby. He enters the tomb with a guide who falls right into one of the traps with spikes, while George is attacked by dark forces that shoot two cheesy neon-laser beams in his eyes, which makes him temporarily blind. At the same time his wife and daughter are tourists in the local area, where Susie meets a mysterious blind lady who offers her to buy an antique amulet before she cryptically says "tombs are for the dead" and disappears into thin air like a ghost.
Then we cut back home in Manhattan, New York, in an apartment complex where we are introduced to Susie's annoying little brother, Tommy (most known as Bob from (The House By the Cemetery). The amulet is around Susie's neck, which soon turns out to be a cursed object (who could ever imagine), and lots of weird things start to happen. The apartment transforms into some kind of warp zone that teleports people to the desert area we saw in the beginning, and things such as scorpions, poisonous snakes and desert sand appears in the apartment while Susie loses her mind and gets possessed by the dark forces of the amulet.
And we also get a completely random scene were some random dude falls through an elevator floor. Just because.
As mentioned, the blonde kid from The House by the Cemetery shows up, with far more screentime and dialogues. Uh-oh. And if you thought his dubbing was bad in the aforementioned film, they managed to fuck it up even worse here, believe it or not. I laughed and chuckled every time he opened his mouth, but since the film itself is an incoherent goofball which is hard to take seriously anyway, it didn't ruin or distract my attention from anything, really. So, yeah, Manhattan Baby is clearly one of Lucio Fulci's weaker films when it comes to tone, pacing and…well, the absent of any logic when it's actually needed. It isn't totally hopeless, though, and just to repeat myself as I always do when I'm talking about a Fulci film, it has some great qualities among the cheesyness. The horror elements sticks out with some gory scenes, as always, with the highlight being a scene with some attacking stuffed birds (with the wires clearly visible). There's a great soundtrack, competent camerawork, and a dose of atmosphere.  I especially liked the Egyptian scenes which are beautifully shot. And of course there's no Fulci film without a countless use of obsessive eyes-close-ups.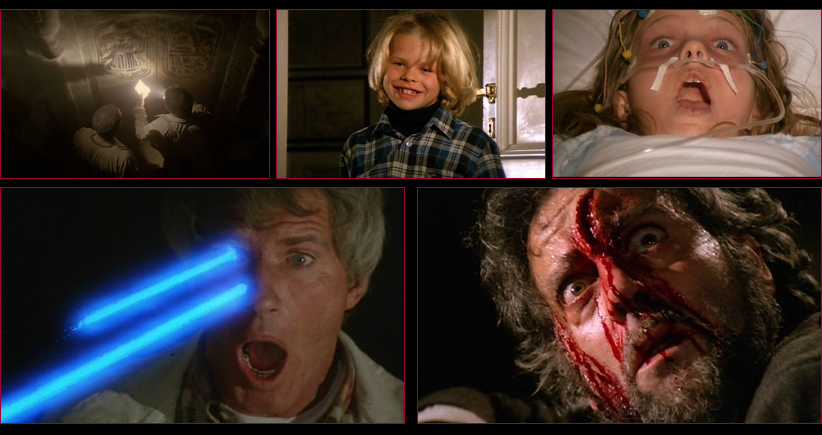 Director: Lucio Fulci
Country & year: Italy, 1982
Actors: Christopher Connelly, Laura Lenzi, Brigitta Boccoli, Giovanni Frezza, Cinzia de Ponti, Cosimo Cinieri, Andrea Bosic, Carlo De Mejo, Enzo Marino Bellanich, Mario Moretti, Lucio Fulci, Tonino Pulci
IMDb: www.imdb.com/title/tt0084298/