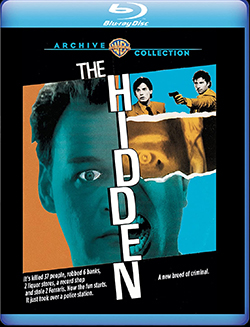 It's apparently a regular sunny day in Los Angeles, where the random middle-aged guy Jack DeVries (Chris Mulkey) brutally robs a bank and storms off in a black Ferrari. He drives in full speed like a madman through the famous Echo Park, hits an old geezer in a wheelchair while he headbangs to some hair metal on the radio, and goes pretty much into full GTA-mode. His crazy adventure is quickly going towards an end when the police blocks the road, blows his car to flames, and… the guy walks out of the burning car and gets bullet-stormed by the police. He miraculously survives and…Nothing to see here, folks, move along. He gets brought to the hospital while the police scratch their heads and struggle to come to a conclusion as to why this man, with no criminal record, suddenly snapped…and how the hell he's still alive. On top of that, he had during the last two weeks killed twelve people, stolen six sport cars, robbed eight banks and six supermarkets, four jewelry stores and one candy store. He even murdered two kids with a butcher knife. Good Lord…
DeVries wakes up in the hospital, gets out off the bed and approaches the unconscious patient next to him where he spews out a slimy parasite-like creature into his mouth so he can transfer to another body and continue the killing spree journey of looting and mayhem. The police officer Tom Beck (Michael Nouri) teams up with the FBI agent Lloyd Gallager (Kyle MacLachlan) to get to the bottom of this what-the-holy-fuck case that quickly gets weirder and weirder.
The Hidden is really what you could call a hidden gem, and it's pure fun from start to finish. Director Jack Sholder is probably most known for Nightmare on Elm Street 2: Freddy's Revenge and the hilarious Wishmaster 2: Evil Never Dies, and even though The Hidden is more action driven with elements of dark comedy, drama, and a dose of 80s political incorrectness, he does a great job stitching it together to a fast-paced and highly entertaining B-movie. With a budget of five million dollars, which is basically nothing in today's standard, there's many well-crafted scenes with some wild car chases, gunfights, explosions, and of course a parasite-possessed stripper going berserk while fucking a guy to death in his car. While I wish we could see more of the alien itself, our partners Lloyd and Tom makes up for it with some great and somewhat bizarre buddy-cop dynamics, which manages to drive the quite simple plot fast and steady (or furious, if you will.) It's also worth to mention that Kyle MacLachlan brought a lot of the character in The Hidden over to his most known role in Twin Peaks as Agent Cooper three years later, and the similarities are quite striking.
And yeah, a direct-to-video sequel was made in '93, and it looks like… well, see for yourself.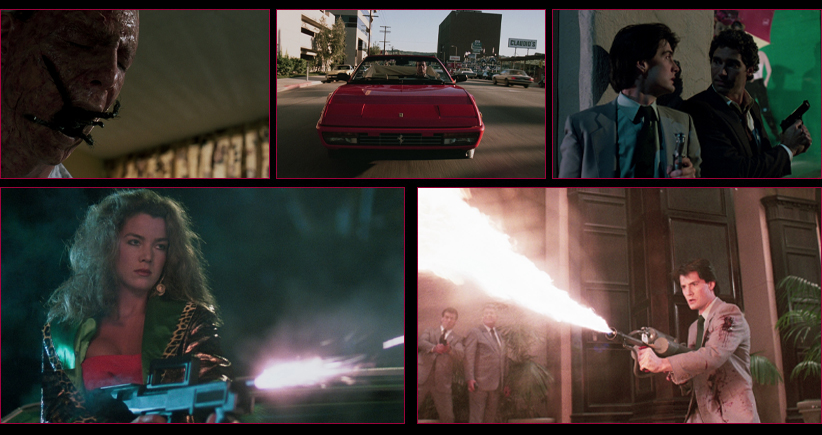 Director: Jack Sholder
Country & year: USA, 1987
Actors: Kyle MacLachlan, Michael Nouri, Claudia Christian, Clarence Felder, Clu Gulager, Ed O'Ross, William Boyett, Richard Brooks, Larry Cedar, Katherine Cannon, John McCann, Chris Mulkey, Lin Shaye, James Luisi, Frank Renzulli
IMDb: www.imdb.com/title/tt0093185/