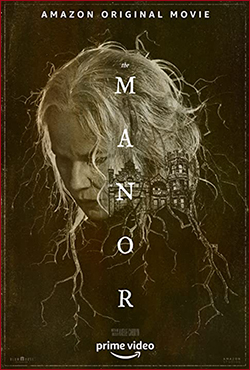 Judith Albright suffers a stroke on her 70th birthday, and is diagnosed with Parkinson's disease. She is moved to a nursing home, a beautiful old-fashioned mansion. While her grandson opposes the move, both Judith and her daughter Barbara insists that this is what will be best for everyone. Judith is a given a room which she shares with another woman. Her roommate is called Annette, but she is nothing but a disturbed, babbling fool who clutches her bible like her life depends on it. Upon staying at the home for a short while, Judith is starting to witness strange behaviour in several of the residents, but doesn't think much of it, considering that many of the people there are suffering from dementia and are prone to be confused and acting strangely. She befriends a group of other residents whom she starts playing bridge with, and things seem to be rather well…until one evening, when Annette is more disturbed than ever, especially after the cat Ozzie jumps into her bed. That night, Judith wakes up and sees a dark shadow leaning over Annette, and no one believes her about what she's seen. When Annette dies and Judith also starts seeing that shadow creature in the bedroom, she knows something is very wrong at the nursing home, but of course…no one will believe an old, confused woman…
The Manor is one of the movies in the Welcome to the Blumhouse series, which consists of several movies that are all available on Amazon Prime. In this movie, it tackles the theme of the multiple dreads of growing old, with Barbara Hershey in the leading role. Here, she plays the role of a grandmother who is, by all means, definitely too young and healthy in all kinds of aspects for her to become locked inside a nursing home which treats its patients like they're running a psych ward. We can't help but feeling Judith's frustration and desperation when no one is willing to listen to her, and just consider her unstable and ill despite being of perfectly sound mind.
As for actual scares…well, there's not really much. The shadow figure never manages to be more than just slightly creepy, but there is nice chunk of suspense when we try to figure out what is going on together with Judith and her exploration of both the premises and its residents. Scenery-wise it's great to look at, where the mansion-like interiors of the nursing home gives a perfectly spooky vibe.
Overall, The Manor is more of a Goosebumps type of horror movie than a Conjuring one, but that's not necessarily a bad thing. While it's very easy on the scares, it does have a pretty good amount of spooky atmosphere, and makes for a nice and easy Halloween flick.
A little bit of fun fact: the black cat Ozzie is based on Oscar, a therapy cat that lives in the Steere House Nursing and Rehabilitation Center in Providence, Rhode Island, U.S. since 2005. The cat is said to know when someone is about to die, and sleeps next to the patients when they are in their last hours of life. Oscar has "predicted" over 100 deaths.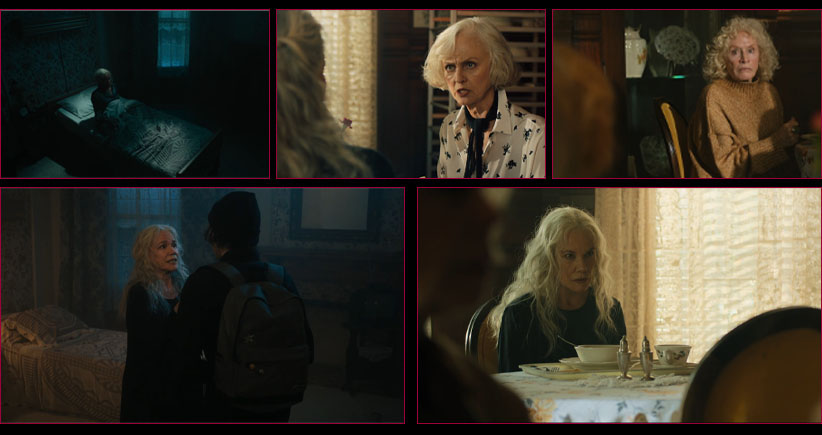 Director: Axelle Carolyn
Country & year: USA, 2021
Actors: Barbara Hershey, Bruce Davison, Nicholas Alexander, Jill Larson, Fran Bennett, Katie A. Keane, Ciera Payton, Nancy Linehan Charles, Shelley Robertson, Stacey Travis, Devin Kawaoka, Cissy Wellman
IMDb: www.imdb.com/title/tt13372794/