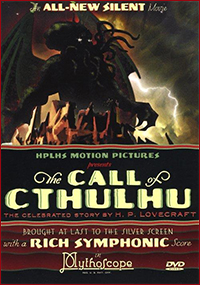 A man is organizing the affairs of his recently deceased uncle, and accidentally comes across a series of notes and paper clippings which tells about the Cthulhu Cult and an ancient horror lurking beneath the sea. Intrigued by all of this, he continues to investigate, getting more and more drawn into the mystery of this cult and the creature Cthulhu, which is a gigantic entity worshipped by the cultists: a creature in the shape of an octopus, a dragon, and a caricature of the human form. There is an occult phrase that, when translated, says "In his house at R'lyeh dead Cthulhu waits dreaming", meaning that the cultists await its return. As he learns more and more about this cult and the cosmic entity they worship, he gets closer to losing his sanity completely.
H.P. Lovecraft is one of the most influential horror writers of all time, especially his Cthulhu mythos. His works have even created a sub-genre within horror that's called "Lovecraftian horror". While there aren't actually that many movies that are fully based on his stories, there are a lot of them who are heavily inspired by his tales of cosmic horror.
The Call of Cthulhu is both a faithful rendition of H.P Lovecraft's short story by the same name, as well as a homage to the black and white silent movie era. This, of course, means you get lots of gesticulation from the actors since the dialogue is shown only with intertitles, aka title cards, causing body language and facial expressions to have a much bigger significance in order to portray the character's feelings and emotions.
The film's highlights are, of course, the creative visuals. The soundtrack is also top-notch, fitting every scene perfectly and fulfilling the film like hand in glove. In such a nightmarish tale of cultists and ancient horrors, I think it hits the nail on the head with portraying the intended feeling of impending doom, where the protagonist's investigations slowly reveals upon him just how insignificant humankind really is.
I dare say that you do not need to be a Lovecraft enthusiast in order to appreciate this movie. There's a lot of mood and atmosphere to admire here, especially if you can value the 1920's style.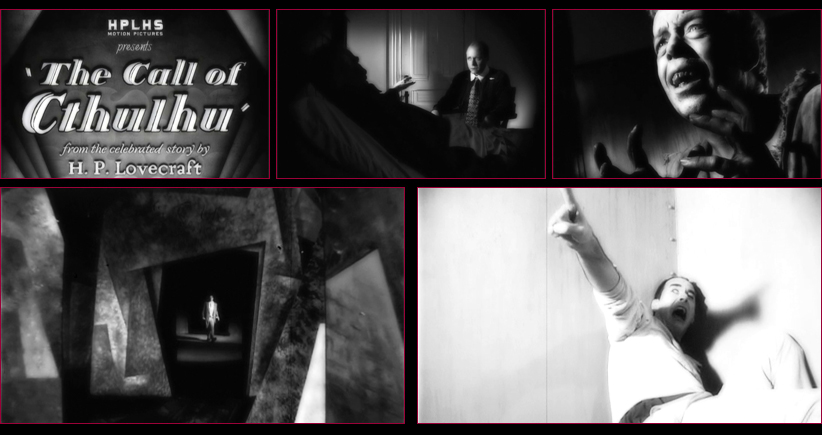 Director: Andrew Leman
Country & year: USA, 2005
Actors: Matt Foyer, John Bolen, Ralph Lucas, Chad Fifer, Susan Zucker, Kalafatic Poole, John Klemantaski, Jason Owens, D. Grigsby Poland, David Mersault, Barry Lynch, Dan Novy, Daryl Ball, John Joly, Jason Peterson
IMDb: www.imdb.com/title/tt0478988/