Sam's fear of her childhood home is brought to light when her ageing father claims there is another presence in the house.
Creswick is the horror short that was made before the feature film Relic. The story is a bit different, but the atmosphere and the sense of dread is just as strong!

Director: Natalie Erika James
Country & year: Australia, 2017
Actors: Dana Miltins, Chris Orchard
IMDb: //www.imdb.com/title/tt5512608/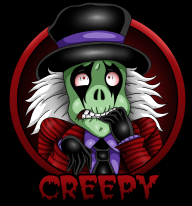 CRESWICK
from
Natalie Erika James
on
Vimeo
.