Two men renovating a mysterious old house attempt to leave before the building enters lock down and seals them inside. Unfortunately the house has different plans for them.
Dead House is a creepy horror short with thick atmosphere, where two men are in for several surprises in an old abandoned building (which appears to not be all that empty after all…)

Director: Travis Laidlaw
Country & year: Canada, 2017
Actors: Virgil Howarth, Redd Ochoa, Travis Laidlaw, Tyler Laidlaw, Harrison Laidlaw, Chris Laidlaw, Bev Laidlaw, Karl Esganian, Margot Cote-Barch, Lisa Clarke, Bradley Chowace, Vincent Braia
IMDb: //www.imdb.com/title/tt7517376/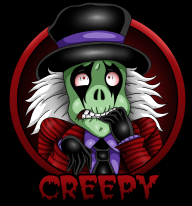 DEAD HOUSE
from
TRAVIS LAIDLAW
on
Vimeo
.