A nurse is taking care of an elderly dying woman on a small island near Torshavn. An old repressed memory of the island resurfaces to haunt the nurse and, as the elderly lady's health deteriorates, so does the sanity of the nurse.
One of the longer horror shorts we have listed here on Horror Ghouls, but well worth watching! "Skuld" is creepy and atmospheric, with great cinematography.

Director: Heidrik á Heygum
Country & year: Denmark | Faroe Islands, 2014
Actors: Runa A Heygum, Sofia Nolsøe Mikkelsen
IMDb: //www.imdb.com/title/tt4344456/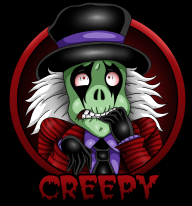 Skuld (Guilt)
from
Heidrik a Heygum
on
Vimeo
.