Two girls are moving out after Sarah's mother has passed away. In the clearing they exploit an old Polaroid camera possessed by a dark past.
Polaroid is a Norwegian horror short, directed by Lars Klevberg (who recently made a name for himself with the remake of Child's Play). Polaroid was actually made into a full-feature film which was originally set to be released in 2017, but was delayed due to the Weinstein Company bankruptcy. Thus it was released in 2019 instead. This horror short, however, was made in 2015.

Director: Lars Klevberg
Country & year: Norway, 2015
Actors: Annika Witt, Thea Sofie Loch Næss, Anne Cloetta
IMDb: www.imdb.com/title/tt3956872/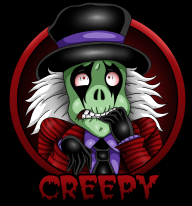 P O L A R O I D (Norwegian horror short)
from
Lars Klevberg
on
Vimeo
.