"The Maiden" is a short horror film from 2016 by director Michael Chaves. Michael is also the director of "The Curse of La Llorona", a horror movie that is coming to the theaters in April. In addition to this, he is also going to be the director of the upcoming "Conjuring 3" (whatever that'll be about, since no plot is yet known).
Michael's first entry into the horror world, however, is his short movie "The Maiden" from 2016, where a real estate agent tries to sell a haunted house.

Director: Michael Caves
Country & year: USA, 2016
Actors: Alia Raelynn, Penny Orloff, Brian Knudson, Sunnie Pelant, Betsy Sligh
IMDb: www.imdb.com/title/tt5192436/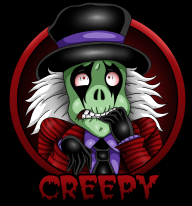 THE MAIDEN – short horror film from Michael Chaves on Vimeo.