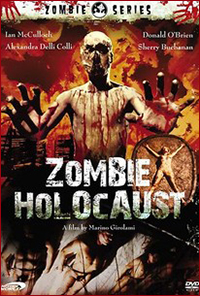 We're at a hospital in New York at night, where someone is stealing body-parts from the cadavers. One of the doctors is able to catch the body-snatcher as he is about to eat one of the cadaver's heart, but then quickly commits suicide by jumping out of a window. Well, case closed, then? Well, no, he doesn't die right away, and says his last word "Kitoh ordered it", and we soon learn that he was a part of a cannibalistic cult from an obscure island in Asia, also named Kitoh.
A trip to this island gets arranged with Lori, a journalist, and some other dude in order to meet a doctor named Dr. Obrero, while they get to the source of the cannibal cult. As soon as they enter the island, one of the bearers goes missing, and after a quick search for him the next morning they find him mutilated, and soon surrounded by a horde of cannibals and a doctor with some really shady practices. And yes, there's also some zombies wandering around.
As you already know by reading the title, Cannibal Holocaust comes to mind. I assume that Zombi Holocaust was an attempt to do some sort of a crossover with the wave of Italian cannibal films that came and went in the late 70's and early 80's with the rise of zombie films after Lucio Fulci's success with Zombi 2. Most of the film is pretty tedious and sloppy with dry dialogues, boring characters, cheesy undressing-scenes with porn music, plot holes and nothing much that keeps the pacing or interest up.
The title is also a head-scratcher since the zombies are far in the backseat and appears in only a scene or two. The film was released under several titles and most known as Doctor Butcher M.D. in the states, which is probably more fitting, I guess. However, the most entertaining moments are when the cannibals show up and provides some really grotesque death scenes. The last act is the best part where we finally get some interesting scenes with Dr. Obrero/Butcher, and a pointless ritual-scene with some blurry nudity. So yeah, Zombi Holocaust isn't much as a whole, unless you're only in for the goryness.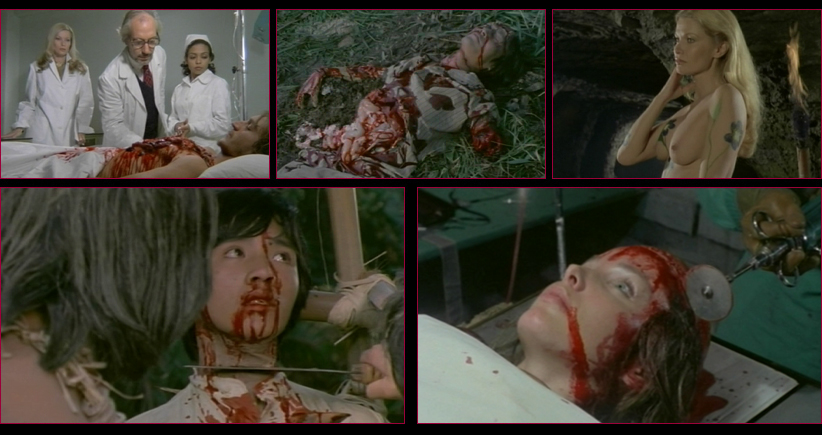 Director: Marino Girolami
Country & year: Italy, 1980
Actors: Ian McCulloch, Alexandra Delli Colli, Sherry Buchanan, Peter O'Neal, Donald O'Brien, Dakar, Walter Patriarca
IMDb: www.imdb.com/title/tt0079788/