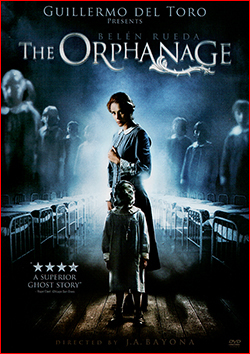 Laura is a woman who once was adopted from an orphanage in Spain, and is now returning to the place with her husband Carlos and their seven-year-old son Simón. It's been 30 years since Laura was adopted from there, and the orphanage is now closed. She plans to reopen the place and turn it into a facility for disabled children. Simón claims he has befriended a boy named Tomás, whom he draws as a child wearing a creepy-looking sack mask. This mysterious friend also tells Simón a secret Laura and Carlos have kept from him: that he is adopted. This revelation makes Simón angry, and he and Laura starts arguing which ends with her slapping him across the face. Even though she immediately regrets this, the damage has already been done, and he runs away. When looking for him, she encounters the sack-mask child who locks her inside the bathroom, and after managing to escape she is unable to find Simón anywhere. At night, banging sounds can be heard from within the walls of the orphanage, and old secrets from the place slowly starts unveiling.
The Orphanage (El orfanato) is a gothic supernatural horror film from 2007, and the directorial feature film debut of J. A. Bayona. The script was written in 1996 by Sergio G. Sánchez, and it caught Bayona's attention in 2004, and he then went on to ask his long-time friend Guillermo del Toro to help him produce the film. The movie was well received, and won seven Goya awards. New Line Cinema bought the rights for an American remake, which was later cancelled.
As many classic ghost stories go, it's rich in emotional struggles and relies more on visceral impact than jump-scares. There is a deliberate slow pace that feels rewarding more than protracted, offering a steady build-up of mystery and suspense. The movie manages to unravel the old orphanage's mysteries in a way that keeps you engaged, while the dusty rooms and forsaken grounds all offers a sense of disquiet and foreboding, along with the sinister presences from the past that start making themselves known and reveal their secrets. Belen Rueda does a good performance as Laura, a woman devoured by loss and a desperate yearning for the truth.
A sense of sadness and despair is what appears to be deeply rooted within the story of The Orphanage, aided with spooky surroundings and, of course, the obligatory medium and séance scene. With a masked child appearing to be an imaginary friend (they're always bad news in horror movies, we all know that), noises behind the walls, restless spirits of children and something terrible from the past that remains to be revealed, it's all a recipe for a grounded ghost horror movie that treads along a safe path while still being able to held a steady course for an intriguing viewing experience. It's not breaking new ground, but what it does, it does well.
So overall, The Orphanage offers a fine gothic ghost story, often more poetic than horrifying and more atmospheric and sad than scary. A perfect watch if you want an old-fashioned ghost movie that's both creepy and beautiful.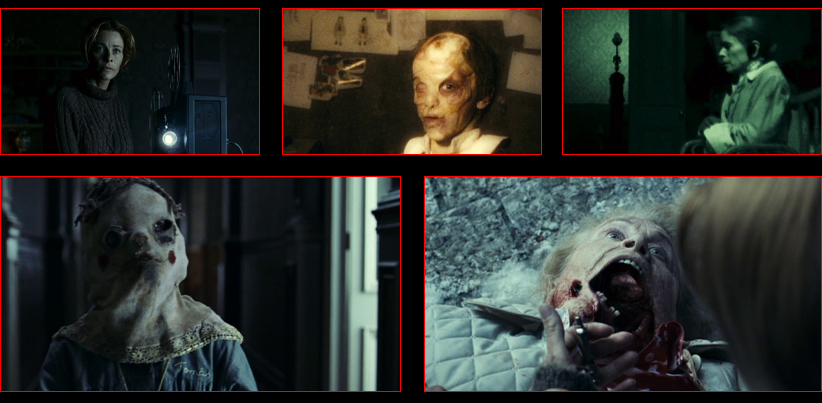 Director: J.A. Bayona
Writer: Sergio G. Sánchez
Original title: El orfanato
Country & year: Spain, 2007
Actors: Belén Rueda, Fernando Cayo, Roger Príncep, Mabel Rivera, Montserrat Carulla, Andrés Gertrúdix, Edgar Vivar, Óscar Casas, Mireia Renau, Georgina Avellaneda, Carla Gordillo
IMDb: www.imdb.com/title/tt0464141/