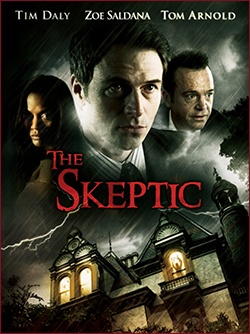 Responding to a 911 call, a police officer enters a large house and finds a dead woman inside. She appears to have died of fright, clutching a set of rosary beads. This woman is Bryan Beckett's aunt, who is a lawyer and confirmed skeptic, who considers everything paranormal to be nothing but pure hogwash. Upon visiting his deceased aunt's home and subsequently moving in (mainly in order to take a break from his shattered marriage) people around him starts giving vague hints, trying to tell him that moving in might not be a good idea. After ignoring other people's warnings that he shouldn't do so because the place is haunted, he starts experiencing strange things which puts his skepticism to the test. There is also something about the place that bothers him, like a strange connection he can't really figure out. When things go a bit out of hand he seeks medical help, but instead finds himself teamed up with a young psychic who wants to help him reveal the house's trouble past – or that of the skeptic's own mind.
The Skeptic is a supernatural horror thriller, directed by Tennyson Bardwell. I remember back when the movie was released, that it got a bit of flak for being "outdated" and for not being especially heavy on the fear factor. And, yeah…that's pretty much true, and doesn't come as a big surprise considering that the director/writer wrote the first draft of the script in the 1980s. It's an old-fashioned ghost story that does not rely on CGI-apparitions or jump scares. The slow-burn ghost story got passé already during the 80s, where psychological horror movies became obsolete compared to the more physical and in-your-face kind of horror that shocked audiences anew. The plot also appears overly simple: a man doesn't believe in ghosts, said man moves into a haunted house, and starts experiencing what can be perceived as supernatural occurrences. So, ironically, I was a little bit of a skeptic when first viewing it…but was pleasantly surprised over seeing how something that appears to be very cliché-filled actually ended up being both a little chilling and engaging. The atmosphere is sometimes thick as a brick, but the suspense isn't always lingering as much as one could have hoped for. It's slow, sometimes a bit too much for its own good, but makes up for it with polished production values and the ability to offer a few chills here and there.
In a movie like this, it's often best to not give away too much of the plot, as the viewing experience is best when knowing as little as possible. Overall it was a pleasant surprise, but it's most suitable for people who enjoy a classic haunted house story of the old-fashioned sort.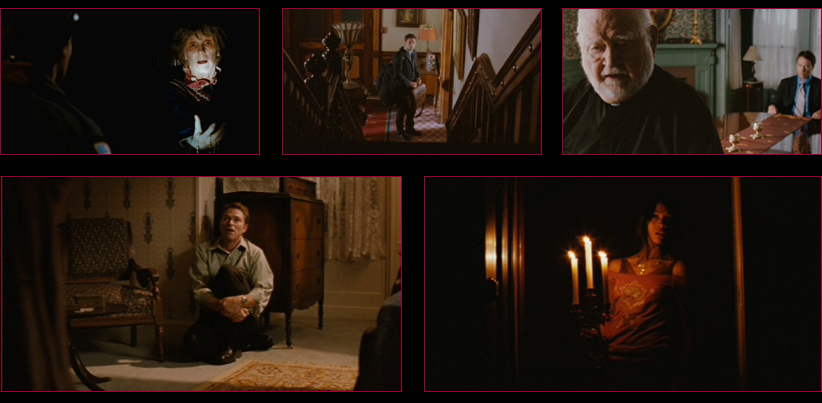 Writer and director: Tennyson Bardwell
Also know as: The Haunting of Bryan Becket, The Haunting
Country & year: USA, 2009
Actors: Tim Daly, Tom Arnold, Zoe Saldana, Edward Herrmann, Andrea Roth, Robert Prosky, Bruce Altman, Lea Coco, Sara Weaver, L.J. Foley, Paul Tietjen, Steve, Fletcher, Christina Rouner,
IMDb: www.imdb.com/title/tt0493451/