Why does 'Little Red Riding Hood' give Jamie nightmares? It's been 15 years, and the girl in the hallway haunts him still. This is a testament to locked doors. A lullaby sung by wolves with duct tape and polaroids. Not all girls make it out of the forest. Some stories children shouldn't hear.
Girl in the Hallway is an animated horror/drama short directed by Valerie Barnhart. Made in a variation of animation techniques it's quite mesmerizing to watch. Based on a true crime story and performed by Jamie DeWolf (you can see the video of the original "Snap Judgement" performance here) it's both creepy and heartbreaking at the same time.

Director: Valerie Barnhart
Country & year: USA, 2019
Voice Actors: Jamie DeWolf
IMDb: www.imdb.com/title/tt11085712/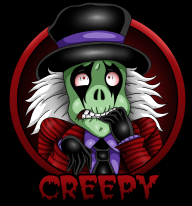 Girl In The Hallway
from
valerie barnhart
on
Vimeo
.