No one likes working late on a Friday night!.. Especially if it's a full moon and you happen to be a werewolf.
Overtime is an entertaining horror short about a guy who meets delay after delay, knowing full well that tonight there will be a full moon and he happens to be a werewolf…will he be able to get back home in time?

Director: Craig D. Foster
Country & year: Australia, 2016
Actors: Ainslie Clouston, Arka Das, Adam Dunn, Aaron Glenane
IMDb: www.imdb.com/title/tt5243336/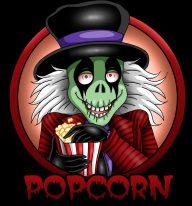 Overtime
from
Craig D. Foster
on
Vimeo
.