A demonic presence closes in on a mother and her sick daughter. Their only protection – a ring of Salt.
Sam and Dean always made it look so easy.. in SALT, however, it becomes quite clear that trying to protect yourself against a demonic entity with a ring of salt is easier said than done!

Director: Rob Savage
Country & year: UK, 2017
Actors: Alice Lowe, Beau Gadsdon, James Swanton
IMDb: //www.imdb.com/title/tt7428340/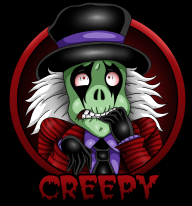 SALT – Short Horror Film
from
Rob Savage
on
Vimeo
.