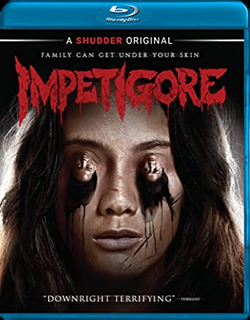 Maya and her friend Dini are working at toll booths, and one night Maya is attacked by one of the drivers who appeared to recognize her: a man who claims he's from a village called Harjosari, and he's calling her by another name: Rahayu. Upon attacking her, the man is stopped and killed by the police, but the encounter leaves Maya with a ton of unanswered questions. Since her aunt, who raised her from a very young age, is dead and she's got no other family to contact, she follows the inscription of an old photo which shows a young Maya with her parents, outside a large house which is supposed by be located somewhere in the Harjosari village. Together with her best friend Dini, they decide to travel from the city and find out if she might inherit that property, hoping that this might be a turn of events for them both. When they enter the secluded village, however, they quickly take notice of one apparent and strange thing about the place: the lack of any children, and a graveyard whose tombstones implies that for many years, no children have survived long after their birth. The villagers also appear to be somewhat hostile, and Maya concludes that it's best to keep her identity a secret for the time being, representing themselves as students whose intent is interviewing the village elder because of his famous traditional shadow puppetry performances (Wayang Kulit). Maya's real intent is, of course, to question the elder about her parents and the house, claiming her inheritance. However, as luck would have it he's away from the village at the moment, and they need to wait until the next day. Upon finding Maya's abandoned family home, they decide to secretly take residence there…but neither Maya nor Dini was prepared for the danger that awaits them in this village.
Joko Anwar's previous horror film, Satan's Slaves (a remake of Satan's slave from 1980), ended up being the highest grossing horror films in Indonesia, and have received a fair amount of praise abroad as well. And while Impetigore is his second horror movie to be released, the script for it was actually finished back in 2010. The original title of the movie is Perempuan Tanah Jahanam, and the international title Impetigore is actually a combination of two words: Impetigo (a bacterial infection of the skin), and, well…gore, of course, enough of it for Mr. Ghööl to hand out a certain badge.
With a combination of folklore, a curse, an isolated village in the countryside and family secrets, Impetigore is a feast for those who like atmospheric supernatural horror. The scenes featuring a performance of the traditional Indonesian art of Wayang Kulit (a form of shadow puppetry made from animal skin) is beautiful and entrancing to watch, and of course, these puppets also have a significant meaning to the story. The village, the house, all the surroundings make for a visually striking experience.
Like Joko Anwar's film Satan's Slaves, he's using a "vintage" song by The Spouse (Aimee and Tony) who was put together to make the OST for the aforementioned film. The song used in Impetigore is called Pujaan Hati, and together with the rest of the soundtrack for the film it works wonders in amplifying the atmosphere. After all, a creepy (yet beautiful) vintage-styled song fits like a hand in glove when it comes to atmospheric and supernatural-themed horror movies.
The film is available on Shudder, but that is of course no help for those of us who lives in no-Shudder land (like Horror Ghouls, who live in Norway where Shudder apparently have no plans of expanding). While we Horror Ghouls are "old fashioned" enough to still favour the physical format (we have it on Blu-ray), there are other alternatives for renting/buying online like for example Google Play, YouTube, Amazon etc. depending on your location.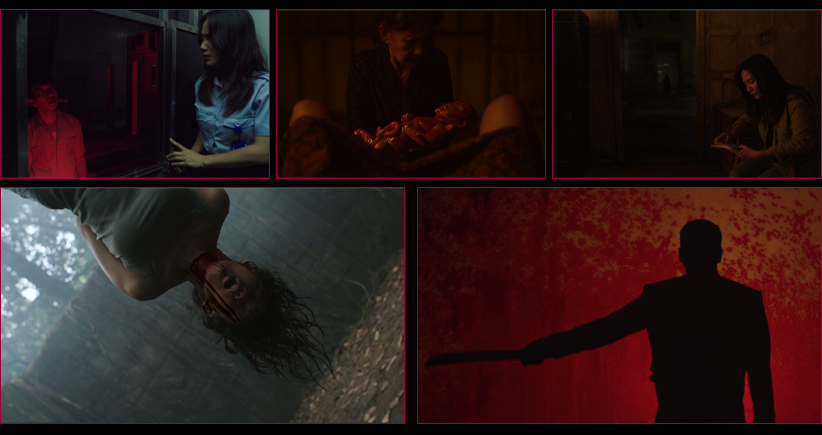 Director: Joko Anwar
Original title: Perempuan Tanah Jahanam
Country & year: Indonesia, 2019
Actors: Tara Basro, Ario Bayu, Marissa Anita, Christine Hakim, Asmara Abigail, Kiki Narendra, Afrian Aris, Zidni Hakim, Faradina Mufti, Abdurrahman Arif, Muhammad Abe Baasyin, Mursiyanto, Ahmad Ramadhan
IMDb: www.imdb.com/title/tt9000302/