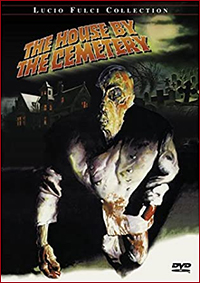 We're in New England where Dr. Norman, Lucy and their son Bob moves to a big old victorian house, which by a coincidence lies right by a cemetery. How cozy. One of the former residents was a surgeon in the Victorian era, who did some really shady experiments in the house's basement. And on top of that, his last name was Freudstein. Nothing bad could ever happen here, right?
Bob starts seeing visions of a mysterious girl with a doll, who says it was a stupid idea to come here, which has to be one of the first The Shining references. His parents do not believe in him (of course they don't) and his mother is already struggling with her emotional problems while she refuses to take any medicine. After they have entered the house and started unpacking, the babysitter, Ann, comes in, straight from nowhere. A young lady with a menacing stare, ready to trigger Lucio Fulci's eye fetish to its full maximum. And as soon the door to the basement is open, so is the can of worms.
House by the Cemetery is Fulci's last part of the "Gates of Hell" trilogy, where he mixes zombies with the supernatural. This has a more of a cohesive narrative compared to The Beyond and City of the Living Dead, but is really slow at times with scenes that just seem to drag on forever. We get a long scene with a bat that could have been cut down to ten seconds, where it cuts straight to a guy who starts the scene with a yawn. Talk about timing. The kid who plays Bob has one of the most ridiculously out of place dubbing ever, that unfortunately ruins every scene he's in, which just adds far more chuckles and eye-rolling than tension. It's not the actors fault, but the movie would gain a lot just to remove the dub with a better one.
It's not my favorite Fulci film, but far from the worst, and it has some great qualities. The soundtrack is good, in which the intro tunes give some serious Castlevania vibes. The technical aspects are pretty solid, with its thick, moody and sometimes gothic atmosphere, just as the predecessors. And several messy gory scenes, filled with maggots, of course.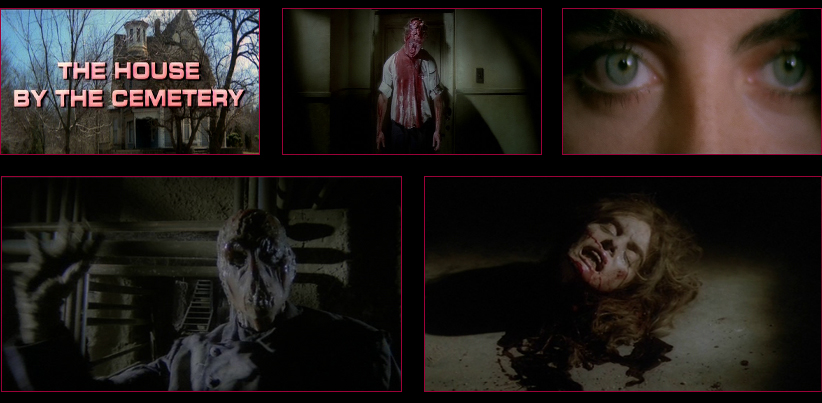 Director: Lucio Fulci
Original title: Quella villa accanto al cimitero
Country & year: Italy, 1981
Actors: Catriona MacColl, Paolo Malco, Ania Pieroni, Giovanni Frezza, Silvia Collatina, Dagmar Lassander, Dagmar Lassander, Daniela Doria, Giampaolo Saccarola, Carlo De Mejo, Kenneth A. Olsen, Elmer Johnsson, Ranieri Ferrara
IMDb: www.imdb.com/title/tt0082966/

Related posts: City of the Living Dead (1980) | The Beyond (1981)