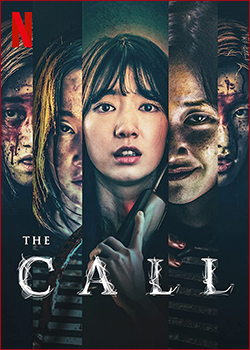 Seo-yeon is a 28 year old woman who has traveled to visit her sick mother in the rural area where she grew up. Finding that she has lost her cellphone, she goes to her rundown childhood home where she finds an old cordless phone. Soon, she starts receiving calls from this phone, where a woman claims she is being tortured by her own mother. Thinking of it as someone who have just dialed the wrong number, Seo-yeon decides to investigate the matter when more calls from this mysterious woman comes through the old phone. She finds out that the woman making the calls, Young-sook, lived in the same house in 1999…which is also the year Young-sook claims to live in when making the calls. Seo-yeon lives in 2019, which means there's a 20 year timegap between her and the caller. The two women make contact through the phone calls, and starts exchanging information about the time they live in and their own lives. Seo-yeon explains that when she was a child, her father died in a fire. Young-sook is then able to prevent Seo-yeon's father from dying in that accident, and Seo-yeon's life immediately changes: both of her parents are now suddenly there and healthy, and their house is no longer in the rundown state it used to be in. Happy about the turn of events, Seo-yeon starts searching for Young-sook in order to find out what kind of life she is living these days, in the present…only to find an old newspaper article about how Young-sook was killed by her mother during an exorcism. Seo-yeon tries to warn Young-sook about what is going to happen, and by doing so, unleashes an unexpected chain of events.
The Call is a South-Korean Netflix horror-thriller, directed by Chung-Hyun Lee, which is an exciting ride from start to finish. I hadn't read much about it before watching it, so I didn't know anything about how the movie's plot would unfold (and that's the best way to experience movies like this, in my opinion). At first it gives the appearance of being a rather sweet story about two girls meeting each other despite the difference of time being between them, but it all transpires into something much darker. The two main characters, Seo-yeon and Young-yook, are delivering strong performances, and I really liked the turn of events unfolding throughout the story.With a runtime of almost 2 hours, there wasn't really a moment without suspense or some kind of excitement, but it isn't until the first two thirds of the movie that the plot starts to delve into its more sinister part.
There is a mid-credits "twist" that apparently felt a bit off-putting to some people, but overall it just points out the numerous twists and turns that could be caused by so-called time traveling (a concept that could easily be considered a bit paradoxical by itself). I didn't think this ending ruined anything per se, but it definitely gave assumptions of the possibility of a sequel.
All in all, The Call is an exciting and gripping Korean thriller, which was released on Netflix globally on November 27, 2020.
WARNING: watch the trailer at your own risk, it pretty much spoils the entire movie. Which seems to be a common mistake in many trailers these days…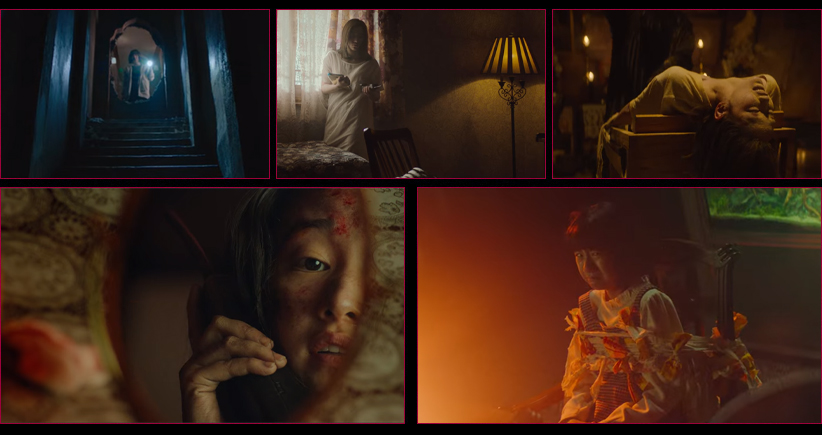 Director: Chung-Hyun Lee
Original title: Kol
Country & year: South Korea, 2020
Actors: Park Shin-Hye, Jeon Jong-seo, Sung-ryung Kim, Lee El, Park Ho-San, Moon Chang-gil, Oh Jeong-Se, Kyeong-sook Jo, Grace Lynn Kung, Ryu Kyung-Soo, Dong-hwi Lee, Jonny Siew, Yo-sep Song, Chae-Young Um
IMDb: www.imdb.com/title/tt10530176/